Organic. It's a buzzword that has taken the world by storm.
From food to clothing, consumers are actively seeking out organic options in an effort to live a healthier and more environmentally friendly lifestyle. However, it's important to note that just because a product is labelled as organic, it doesn't necessarily mean it's better for you or the environment.
In this article, we'll dive deep into the world of organic production and labelling, revealing why "organic" may not always be the gold standard we've been led to believe.
What Does Organic Mean?
The term "organic" refers to how certain foods are produced. Organic foods have been grown or farmed without the use of[1]:
artificial chemicals
hormones
antibiotics
genetically modified organisms (GMOs)
In order to be labelled organic, a food product must contain at least 95% organic ingredients and be free of artificial food additives. This includes artificial sweeteners, preservatives, colouring, flavouring, and monosodium glutamate (MSG)[1].
Organically grown crops tend to use natural fertilizers like manure to improve plant growth. Animals raised organically are not given antibiotics or hormones. Because of this, organic farming is often seen as better for the environment as it tends to improve soil quality and the conservation of groundwater and reduces pollution[1].
Malaysia's Growing Demand For Organic Food
The demand for organic products in Malaysia is increasing. A survey done by Rakuten Insight showed that about 82% of Malaysians want organic fruit and vegetables, out of all major food categories. Even the Ministry of Agriculture and Food Industry has acknowledged the need for more support for organic farming initiatives in Malaysia[2].
Currently, the Centre for Research in Biotechnology for Agriculture at the University of Malaya noted that the local organic food industry is still small, with more than 60% of its natural food products being imported[3].
But why are more people demanding for more organic food?
According to consumer research, we go for organic because we want to avoid a lot of things on or in our food, including pesticides, chemicals, genetic modification, antibiotics and hormones. We buy organic not just because we believe organic foods are safer for us, but also because we believe organic foods are more nutritious and healthful[4].
Marketing also plays a big part in influencing the demand for organic food. Through the use of marketing terms like 'organic', 'natural', 'healthy' and 'taste better', people have developed a bias and are led to believe that organic is healthier for their bodies. The perception of food grown with no added hormones, no pesticides and no fertilizers made us feel that the final organic product should be healthier. This drives the consumer to purchase organic food even though research still hasn't conclusively determined this is a fact[5].
Additionally, organic food is largely more expensive than conventional food, and their price difference in Malaysia is particularly substantial—by as much as 100% to 300%—compared to only a 25% to 30% price gap in the United States and European Union (EU)[6].
On average, organic foods cost 50% more than their conventionally produced counterparts. This is largely because farmers have to pay close attention to their cultivation practices. Pests, weeds and diseases must be managed by physical, mechanical and biological controls instead of pesticides[7].
When it comes to meat and dairy products, animals that are not raised organically are often given growth hormones that increase milk production and steroids that help promote growth, yielding more meat. Increased meat and milk production mean farmers don't have to charge as much because they have more to sell[7].
Part of this growth in the demand for organic products can also be attributed to government initiatives to promote healthy lifestyles among people, in turn leading to a significant increase in the market for organically grown foods due to their possible health benefits and food safety assurance[3].
There are also many revised government policies and regulations aimed at fostering further development and promoting the organic food industry, including the National Agro-Food Policy (NAP), Third National Agriculture Policy (DPN 3), and Tenth Malaysia Plans (10MP)[3].
Needless, the demand for organic foods will only continue to rise as more Malaysians embrace healthier lifestyles.
Who's In Charge Of Organic Labelling In Malaysia?
Currently, corporations seeking organic labelling for their products must address the Malaysian Organic Certification Scheme (MYORGANIC).
The Malaysian Organic Scheme (MOS) was a 2003 revision of an earlier national standard and government certification program established in 2002 by the Department of Agriculture. The MOS functions to give recognition to farms that practice organic farming based on Malaysian Standard MS 1529: 2001 The Production, Processing, Labeling & Marketing of Plant-Based Organically Produced Food[6].
Afterwards, it was rebranded as myOrganic to give recognition to farms operated organically based on Malaysian Standard MS 1529: 2015 Plant-based organically produced foods-requirements for production, processing, handling, labelling and marketing (First Revision).
As many organic products are certified by different certification bodies around the world, Organic Alliance Malaysia in collaboration with the Crop Quality Control Division, Department of Agriculture, Malaysia developed the Organic Malaysia mark scheme to make things less confusing for distributors and sellers.
The Organic Malaysia mark is for use by registered operators on certified organic products (domestic and import) that comply with the Malaysian organic standard MS1529 and whose certification is approved by the Department of Agriculture, Malaysia.
Is Organic Truly Better? Or Is It Just Greenwashing?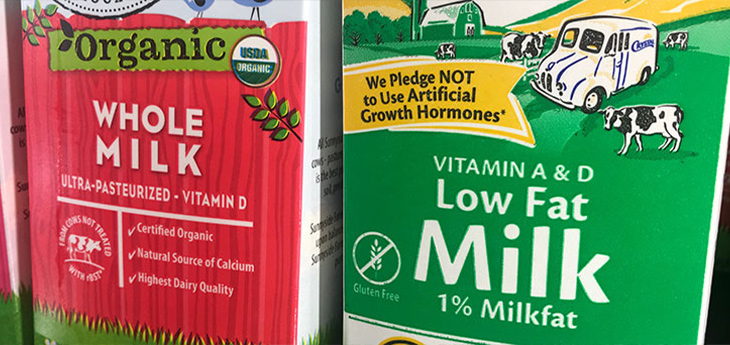 Although organic is generally perceived as better for you and the environment, the truth is far more complicated.
In many ways, labelling your product as organic can be seen as a form of greenwashing, the process of conveying a false impression or misleading information about how a company's products are environmentally sound. This is especially true when a company declares its product as "certified" organic without having its label be verified by a third party like Organic Malaysia.
Unfortunately, even genuinely certified organic food has its problems.
Damaging The Environment
One of the most cited reasons for buying organic is that organic crops are grown without synthetic pesticides, which supposedly makes them more sustainable and less noxious to the soil. However, organic agriculture still uses other kinds of pesticides and fertilizers, many of which still have negative effects on the environment regardless of their 'natural' origin[8].
According to a Harvard Health article, organic foods have fewer pesticide residues compared to mass conventionally grown produce. But the level of pesticide used for both types of produce are within the level for safe consumption. There is little research on the type of pesticides used in organic farming and whether they are safer than nonsynthetic pesticides used in mass conventional farming.
Furthermore, because industry-strength fertilisers are forbidden, organic crops grow less quickly and abundantly, increasing the amount of land that needs to be fertilized for agriculture in order to produce the same amount of crops compared to conventional agriculture[8]. Scientists warned that switching entirely to organic farming will be far more detrimental to the environment as it can lead to greater land-clearing and deforestation rates especially as the world population continues to grow[9].
While organic food does provide some benefits over conventional food such as being fresher and not using synthetic ingredients that have been linked to health issues such as hindered brain development and antibiotic-resistant bacteria, nutritionally there is very little difference between organic and non-organic foods according to studies[9].
Should We Still Go Organic?
Although there is little nutritional difference between organic and non-organic food, for certain types of produce, it may be better to go with the certified organic counterparts.
For example, strawberries, spinach, grapes, apples, tomatoes and celery have high levels of pesticide residues, thus it may be better to go organic with them. By contrast, avocados, cantaloupe, pineapple, broccoli, cabbage and corn have low levels of pesticides, so there is no real reason to buy organic, especially if you are trying to be cost-effective[7].
Overall, rather than creating strict guidelines around organic versus non-organic food, it may be more helpful to evaluate your grocery list on a smaller scale. Buying from local providers in-season, rather than a grocery chain, is a convenient way to get farm-fresh goods at affordable prices[9].
Above all, it would be beneficial to stay educated on what those food labels really mean – you'll find that terms like "organic," "natural," and "non-GMO" can have very different meanings.
Companies That Are Truly Organic
If you are looking for genuinely organic food or products, here are some companies that source their produce from sustainable farms.
OA Organik
In Malaysia, a majority of the Orang Asli (OA) communities are poverty-stricken and live in squalid conditions. The Centre for Orang Asli Concerns estimated that 99.29% of all Orang Asli households earn below RM4,000 a month.
With no income, no access to alternative avenues of income and no natural food sources, their hands are completely tied. – Covid-19 Collective for Orang Asli
OA Organik was formed to combat the issue of poverty and improve the OA's quality of life. The organisation provides capital, training, appropriate technology and marketing support to facilitate growth among the OA through eco farms and high-quality organically grown produce.
Profits from the farms are then distributed accordingly among the farmers. As of 2020, OA Organik has been helping at least 48 OA farmers, with full-timers earning RM600-RM2,400 monthly while part-timers earn RM200-RM500.
Visit their blog or Facebook to find out more.
Langit Collective
The Langit Collective began with the four founders who worked as rural community organisers. They travelled extensively in rural areas building gravity-fed-water systems for rural communities in Sabah and Sarawak.
Living with the local communities brought them closer to their plights, thus they founded the Langit Collective to create a sustainable economic ecosystem in rural areas. From 2015 to 2020, the Langit Collective positively impacted 9 villages in 3 rural communities, providing RM320k direct payout to farmers.
The Langit Collective specialises in rice, spices and other agricultural products, all produced by smallholder farmers in East Malaysia and procured at a fair price – a minimum of 35% of the retail proceeds go directly to the farmers.
Check their website to view their products or learn more about the company.
The Hive Eco-Store
The first zero-waste store in Malaysia, offering the largest bulk whole foods options, as well as cleaning products and eco-friendly personal care and lifestyle products.
The Hive also works closely together with local producers, partnering up with local organic farmers, women entrepreneurs, refugees and other social enterprises to create a more tangible social impact.
Among the products in Hive's catalogue are reusable angpaos locally made by the Dignity for Children Foundation. Founded in 1998 to help urban poor and refugee children in Sentul, dignity now cares for over 18,000 underprivileged children aged two to 18.
Check out their online store here.
The Vegetable Co.
The Vegetable Co. was created in response to the malpractices of industrial agriculture. It pursues Controlled Environment Agriculture, a tech-based modern indoor farming approach to optimize the use of resources such as water, energy, space, capital and labour through the creation of an optimal growing condition.
The Vegetable Co's aim is to utilise science and technology to find a sustainable way to produce vegetables in an optimal manner.
Read their delivery guide here if you are interested.
Explore our sources