Poaching is the act of illegally hunting or taking a plant or animal from private property or where such actions are reserved or forbidden. It is a rather complex issue involving greed, desperation and a shrinking natural world. For now, we shall be discussing poaching here in Malaysia and how it all ties to low-income groups living in poverty. But how does poaching link to low-income groups living in poverty?
Black Market Beasts
The source, of course, is due to the country's rich biodiversity. Everything from pangolins and bears to our tigers, sambar deer and birds are being hunted. – Kanitha Krishnasamy, director for TRAFFIC, South East Asia[1]
Malaysia, with its rich biodiversity, has become a major hotspot for poaching and wildlife trafficking.
According to a 2019 report by TRAFFIC, the Wildlife Trade Monitoring Network, some 900,000 pangolins were trafficked globally from 2000-2019 with significant proportions linked to Southeast Asia.
And between the 7th and 13th of July 2020, four operations conducted by the Department of Wildlife and National Parks Peninsular Malaysia (Perhilitan) arrested seven people and seized at least 215 wildlife parts, 12 kg of wild meat and five whole animals, with some of these parts belonging to protected animals including tigers, sun bears and pangolins[2].
And in August of 2021, authorities at the Kuala Lumpur International Airport (KLIA) seized eight live hornbills (including a baby helmeted hornbill, a critically endangered species hunted to the brink of extinction for its distinctive ivory-like bill casque) en route to international markets[3].
These cases show that Malaysia's wildlife is still targeted by both local and foreign poachers, who are very often after highly endangered species. It makes enforcement actions like this all the more crucial. – Elizabeth John, TRAFFIC Senior Communications Officer[2]
Perhilitan had reported an absence of poaching cases in 2021 (compared to 10 in 2020) due to the movement control order (MCO) enforced during the Covid-19 pandemic. Plus, there is a 60% drop in wildlife smuggling from 10 cases in 2020 to four last year[4]. However, there is still no cause for rest and with the restrictions removed, it is inevitable for poaching to resume in earnest.
In order to better combat poaching in our country, we must first understand what drives people to do so.
Desperate For Income
Many poaching incidents have occurred mainly in low-income countries where for many people, there is often no other reliable option for earning a steady income.
Malaysia is no different, where the bottom 40% (B40) earn less than RM4,850 per month, per household[5] with the average salary for farm workers being RM1,392 per month[6]. Many sought to increase their household income by other means such as poaching and wildlife trafficking.
By contrast, poaching and wildlife trafficking are far more lucrative trades. In fact, according to the World Bank's statistics, illegal wildlife trafficking, fishing, and logging are the second most lucrative crime globally, with an estimated annual value of USD 73 to USD 216 billion[7].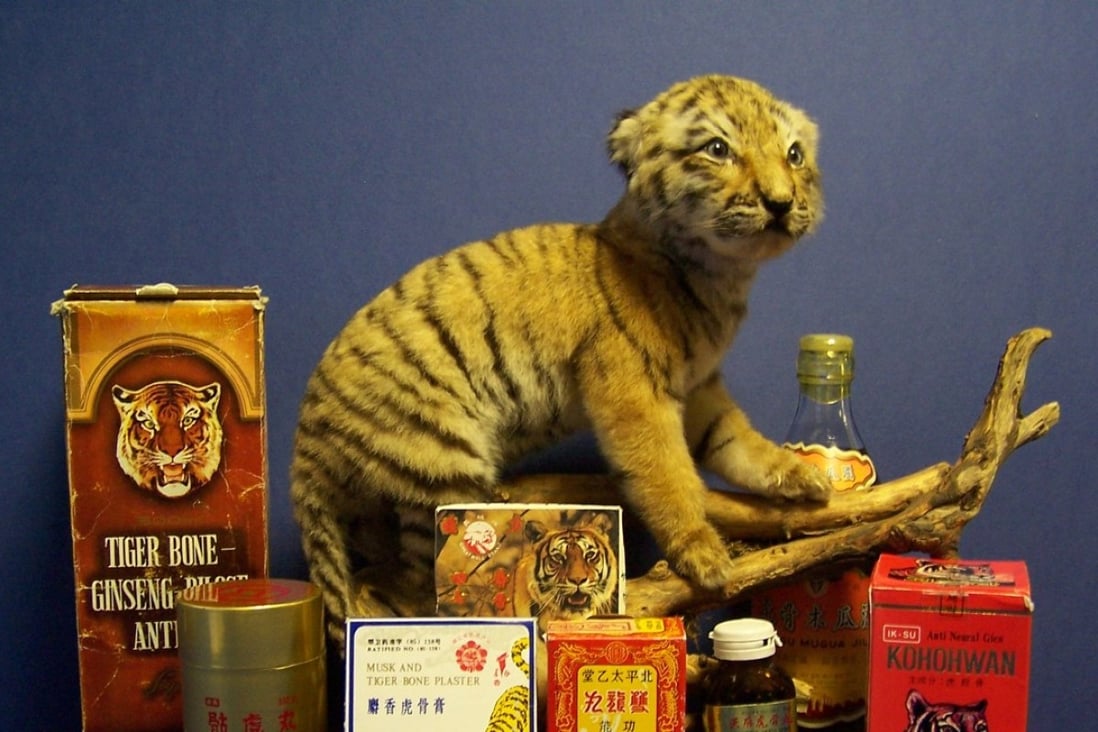 Pangolin meat is eaten as a luxury dish in high-end urban restaurants, and scales are used to treat a range of ailments [in traditional medicine]. While pangolin trafficking has historically been confined to Asia, the most worrying trend in the last decade has been the emergence of intercontinental trafficking in African pangolin scales to Asia. – Dan Challender, chair of the IUCN SSC Pangolin Specialist Group[10]
Though rural communities have hunted animals such as wild boars for meat, growing demand and high price tags for animal products in countries like China and Vietnam have led many communities to turn to poaching. The financial insecurity exacerbated by the pandemic had only made poaching all the more attractive[11].
And the advent of digital technology has only provided new channels for these poachers to conduct illicit wildlife trading within national borders and overseas while making it more difficult for the authorities to track them down[12].
Online portals, including websites, social media, and e-commerce platforms provide easy and convenient channels for willing buyers. Traders take advantage of well-developed supply chains, with couriers or logistics companies often unwittingly delivering them to buyers. – World Wildlife Fund Malaysia[12]
In Malaysia, the trade in sea turtle eggs has gone online during the MCO to the horror of turtle conservation societies.
The largest amount that we have detected is the offer to sell 600 turtle eggs from Redang Island which is estimated to be worth RM3,000. Apart from that, there are also sellers who offer delivery services to several districts in Terengganu. – Dr Mohd Uzair Rusli, Universiti Malaysia Terengganu (UMT) Oceanography and Environment Institute Research Laboratory head[13]
Short-Sighted Decisions Affecting The Ecosystem
Those involved in poaching and animal trafficking are often short-sighted and ignore the possible consequences.
Worse still are individuals who are well aware of the illegality of their actions. A 2020 study found that traders of sun bear parts in Sarawak and Sabah were aware they were selling a protected species.
While some have made genuine efforts to halt their trading for this very reason, others continue to flout wildlife laws to feed the demands of the past. One such example are traders in Pasar Payang, Terengganu who sell turtle eggs. Before the prohibition of selling turtle eggs was legislated, Rakiah Abdullah has been selling turtle eggs for 20 years, and she said it makes a profit as the demand for them has been steady.
Turtle eggs are one of the main attractions for tourists to Pasar Payang 2 in addition to buying keropok ikan, craft products and batik. – Rakiah Abdullah, turtle egg trader[14]
It is impossible [for] turtles [to] become extinct. I have been eating and selling turtle eggs since I was 12. – Nor Jannah, turtle egg trader[15]
The poaching of hornbills, for example, will have a devastating effect on their populations due to their peculiar reproduction habits. Most species breed once a year, raising a single chick. The mother and chick live protected inside the nest cavity for up to five months, dependent on the male for nourishment. If the male is killed, the family perishes.
What's more, the habitats of the hornbills have been dwindling due to deforestation in recent years. With every hornbill removed from the wild, the species that is the pride of Sarawak may cease to exist[3]. A reality that is already affecting our national symbol, the Malayan Tiger.
If penalties are insignificant and culprits do not face the full force of the law, Malaysia will suffer from an Empty Forest Syndrome – a condition where forests are still intact but devoid of wildlife. – World Wildlife Fund Malaysia[12]
Back in the 1950s, as many as 3000 tigers once roamed the Malaysian Peninsular and just over the border in Thailand's Bang Lang National Park. Sadly, poaching has decimated the population leaving an estimate of a mere 200 tigers left in the wild, with fewer than 10 in captivity[14].
At this figure, it is estimated the species will be entirely extinct within a period of 5 to 10 years if drastic extraordinary action is not taken immediately. – Wan Junaidi Tuanku Jaafar, senior government minister[16]
The War For Wildlife
We need to identify the root of the problem. Why is poaching still happening? Where is the demand, be it locally and abroad? We need to identify and stop demand. How do poachers know where the animals are and how are they smuggled out? – Professor Dr Ahmad Ismail, president of the Malaysian Nature Society[17]
Malaysia has become increasingly harsher in its war against poaching, having increased the maximum penalties for poaching to RM1 million and 15 years in jail in 2021, up from the previous RM500,000 and five years sentence[16].
The Ops Khazanah task force, multi-agency cooperation jointly led by the Royal Malaysian Police Force and Perhilitan, has carried out numerous successful joint operations and apprehended dozens of suspected poachers in Perak, Pahang, Terengganu, Johor and Kelantan since its launch in September 2019[18].
Although many of these actions have been successful, a top-down approach is not sufficient to stop what is already happening. To curb the problem at its root, a multidimensional approach is needed to help rural communities rather than punish them and educate the public on the dangers of wildlife trafficking.
Saving The Wildlife Is Profitable For All
As much of the poaching is profit- or income-driven, a good step would be to convince rural communities that there are alternative means of profiting off wildlife without resorting to poaching them.
On Redang Island, Terengganu, islanders are now benefiting from the stable income that sea turtle tourism provides. Aziz Mustaffa, a local fisherman who once raided sea turtle nests for their eggs, now protects them from egg poachers and wildlife, earning USD 400 (RM1782.40) per month[15].
I realised that if these migratory species are protected, the villagers on Redang would be able to sustain their livelihoods. – Aziz Mustaffa, a local fisherman in Redang Island, Terengganu[15]
Recruiting rural communities, especially indigenous peoples, will provide immense help in the protection of endangered species.
In Royal Belum State Park, Perak, where some of Malaysia's remaining wild tigers continue to thrive, the Jahai tribe members are part of a joint initiative with Rimau, the Tiger Protection Society of Malaysia. Together, the Jahai tribe use their knowledge of the jungle to aid park rangers in patrolling forests, removing traps and capturing poachers[16].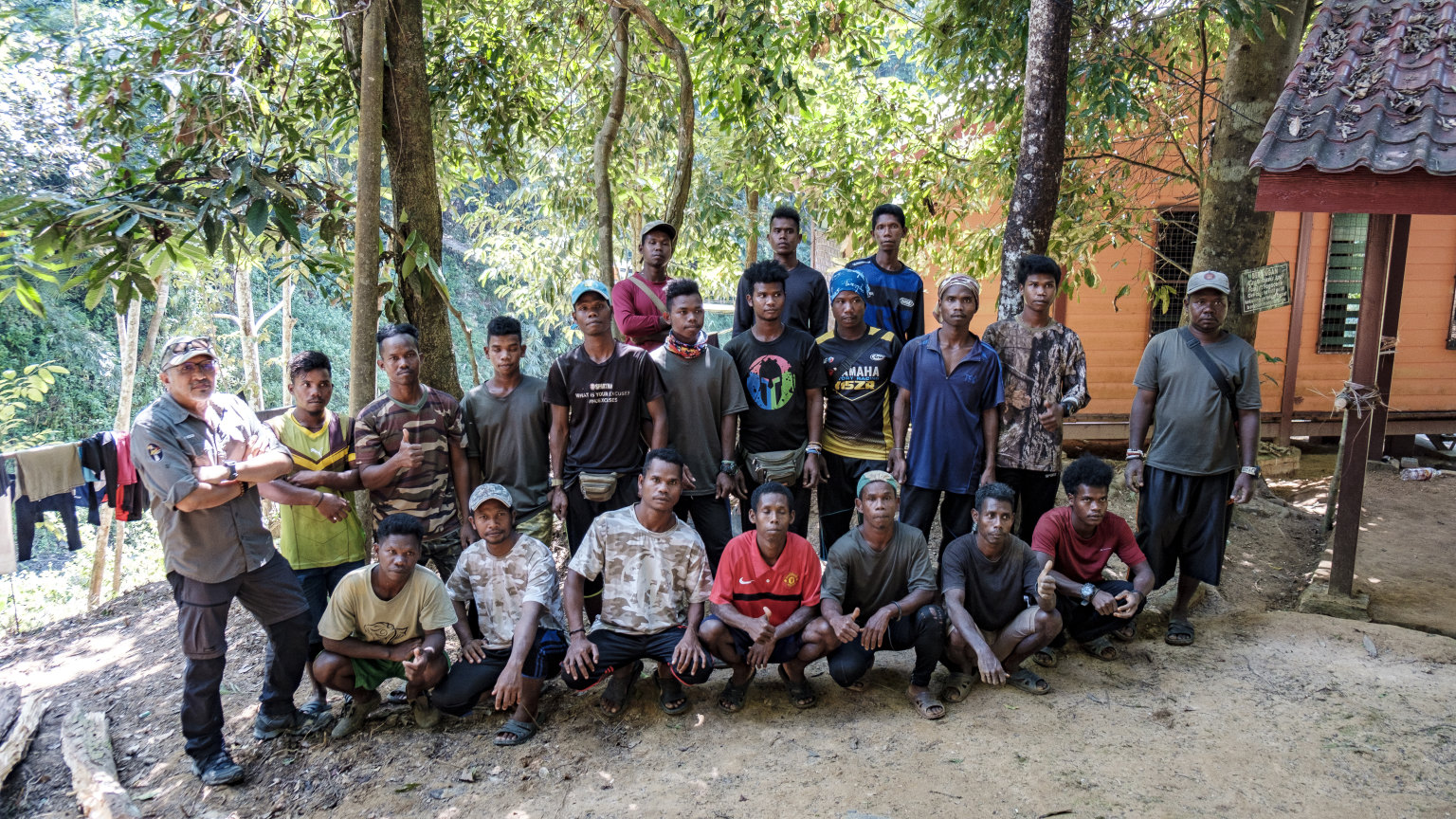 They [the indigenous community] play a critical role, because by being present you discourage people from coming in. For poachers to be effective, they have to stay long-term… a minimum of a month or two, setting their traps. – Shah Redza, director of Perak State Parks Corporation[16]
Raising public awareness of poaching and wildlife trafficking and their devastating effects on wildlife and the ecosystem, and encouraging citizens to report wildlife crimes will help curb this demand. Cutting off the supply chain will leave no real incentive for rural communities to resort to poaching for income. But this is a long-haul fight and every action against poaching and the illegal wildlife trade will move us closer to saving more animals.00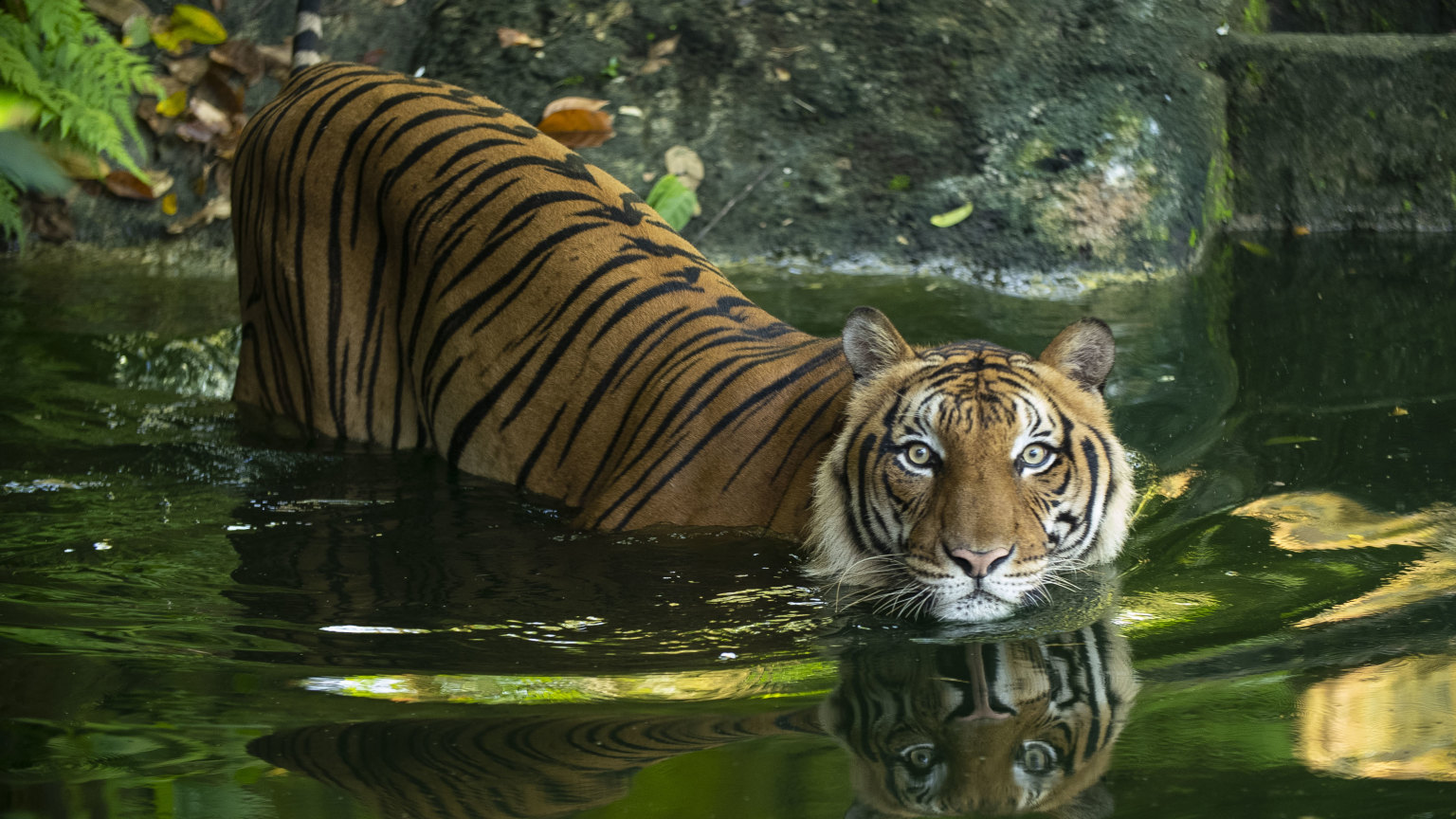 Organisations Combating The Threat Of Poaching
The fight to protect our country's wildlife is neverending. Here are some organisations that are battling to protect Malaysia's natural heritage.
The Pangolin Reports: an international network of journalists, working on a series of reports to document the poaching, smuggling, and consumption of pangolins. The project covers more than ten countries and territories in Africa, Europe, and Asia.
Source of cover picture: South China Morning Post
Explore our sources: