There was a time when Aziz Mustaffa patrolled the beaches on Terengganu looking for sea turtle eggs to collect and sell. Nowadays though, he patrols these same beaches for egg poachers.
Like many others, Aziz hails from a poor fishing family who supplemented their diets and income with sea turtle eggs. He reminisced on how he and other collectors would hide in the bushes by the beach and race out to grab the eggs shortly after they were laid, with brawls often breaking out between rival collectors[1].
But with the decline in turtle populations and the growing number of tourists who flock to the beaches to see the marine reptiles, Aziz realised that the local community will benefit more from protecting the turtles than by raiding their nests.
I realised that if these migratory species are protected, the villagers on Redang would be able to sustain their livelihoods. – Aziz Mustaffa[1]
Since then, Aziz had been working for Universiti Malaya's turtle research unit to protect the creatures, earning about RM1781 a month. He works together with two other rangers and a group of volunteers to safeguard the turtles' nests from egg poachers and predators such as monitor lizards[1].
Villagers on Redang Island now enjoy a stable income from tourism as a growing number of people want to watch the Green turtles lay eggs. – Aziz Mustaffa[1]
Aziz's story represents just one of the many successes sea turtle conservationists have been making in persuading local communities into protecting sea turtle eggs rather than harvesting them. However, this issue is just one problem amongst many and is more complex than most people would like to believe.
The Plight Of The Turtles
The year 2020 saw a rather alarming number of sea turtle deaths in Terengganu, with 55 cases reported by the state fisheries department. Its director, Ruzaidi Mamat, noted that although the number showed a decrease compared with the 78 in 2019 he believed there were many deaths that were not reported to the department[2].
Usually, turtle deaths are reported when they are caught in fishing nets or in accidents such as being hit by a boat propeller. There was only one recent case of the brutal killing of a female turtle at Pulau Kapas in Marang by perpetrators who wanted to steal her eggs. – Ruzaidi Mamat[2]
These deaths serve as a grim reminder of the fight to conserve and protect Malaysia's sea turtles. Though the number of landings in Terengganu has seen a significant increase since the early stages of the turtle conservation programme initiated by the fisheries department[2], elsewhere in the country, there have actually been fewer landings.
Local communities and environmental groups have noted that the number of turtle landings at the Teluk Ketapang Turtle Conservation and Information Centre on Pangkor Island had declined steeply ever since it was taken over by the Perak Fisheries Department in 2021. Society of Environmental Activists (Kuasa) community officer Nizam Rahman had said that 37 nests were recorded in 2020 but there were only five so far this year[3].
A group consisting of locals who called themselves 'Kampung Penyu' had in 2017 found 19 nests there. They then started to look after the area and established the centre, until they got an eviction notice from the department in 2021. The group not only ensured the safety of the turtles and their nests but also provided fresh food for the reptiles and educated the people about them. – Nizam Rahman[3]
Several species of sea turtles, including Green, Hawksbill and Leatherback, make their nests on Malaysian shores where they (and their hatchlings) are a major tourist draw.
Sadly, these turtle species are endangered by a multitude of threats including marine pollution, bycatch, coastal development, climate change and of course, the collecting of their eggs for consumption and sale.
Egg-ing The Issue
On 1st June 2022, Terengganu banned the sale of all species of sea turtle eggs[4], whereas previously, only the collecting and trading of critically endangered Leatherback turtle eggs was prohibited. Though this ban intends to protect Malaysia's sea turtles from extinction, many traders have vetoed it, seeing it as a threat to both their incomes and livelihoods.
Before 1951, sea turtle eggs were only consumed in the coastal villages where they are found, serving as a vital source of protein to supplement the villagers' mostly seafood-based diets. But with the construction of roads connecting the villages together, led to the creation of new markets and thus greater demand[5]. Poor fishermen have capitalised on this demand, collecting sea turtle eggs and selling them to market vendors as a complement to their meagre fishing incomes. The vendors themselves would sell the eggs together with other products such as cakes or dried foodstuff[6].
Apart from batik and silk fabric as well as keropok keping (dried fish crackers), turtle eggs are among the attractions for the public to visit the market because only Terengganu still allows the sale of turtle eggs. – Zainab Mohd Elias, market vendor at Pasar Besar Kedai Payang[6]
Another source of the turtle egg trade is the unintended side-effect of a government policy. The Terengganu Turtle Enactment was launched as a means of controlling turtle egg collection via putting up nesting beaches with high turtle egg productivity for tender. Licensed collectors will be able to collect turtle eggs from these tendered beaches provided that they sell the eggs to the Department of Fisheries (DoF) for incubation[4].
The intention of the tendering system was to cut the supply chain by purchasing the eggs from collectors. Although the plan had largely worked, it also experienced problems such as the government lacking funds to purchase the eggs, or collectors selling the eggs on the market for more than what the DoF is offering. Overall, this system had the unintended consequence of further commercialising the collecting of sea turtle eggs[5].
Before the ban, collectors would sell turtle eggs in bags of 100 to vendors like one Mak Kiah. These vendors will then hawk these eggs in places like Pasar Payang. On a good day, customers may even buy every egg off the vendors. Mak Kiah recounts one customer who bought up to RM200 worth of eggs per week out of belief in the eggs' medicinal capabilities. For such people, turtle eggs are more than a delicacy, they are also a must-have traditional medicine for pregnancies, a treatment for gout and even an aphrodisiac[5].
Some customers don't like it because of its fishy and stinky taste, some people know [they] cannot eat it but still like it. – Unnamed lecturer[5]
So profitable was this business that even the Movement Control Order (MCO) failed to dissuade collectors from continuing their trade, as demonstrated by the trend of online sea turtle egg sales that started in May 2020[7].
The largest amount that we have detected is the offer to sell 600 turtle eggs from Redang Island which is estimated to be worth RM3,000. Apart from that, there are also sellers who offer delivery services to several districts in Terengganu. – Dr Mohd Uzair Rusli, Universiti Malaya Terengganu Oceanography and Environment Institute Research Laboratory head[7]
For many people, turtle eggs are not just a source of food or income, they are also an icon for Terengganu's tourism. Restaurant owner Haji Mamat bin Haji Abd Wahab is one of those people. Turtle eggs were a prized commodity at his restaurant, with most of his customers being tourists from as far as Kuala Lumpur.
People like Mamat and Mak Kiah view sea turtle eggs as more than just a commodity, they are a way of life and an important aspect of their culture, traditions and identity as Terengganians. These people see the ban as a threat to not just their source of income and tourism but also their very livelihoods.
This is why we must find a way to protect both the turtles and the local traditions.
Turtles And Traditions
One of the main reasons why many people enter the sea turtle egg trade is because they do not have many other income options. Aziz's story demonstrates that this is not necessarily true. Tourism is already a major industry in Terengganu and there are far greater benefits in protecting sea turtles and their eggs than collecting those eggs.
Fishermen like Aziz can put their knowledge of turtle nesting sites into finding, tagging and protecting them as opposed to raiding them for eggs. This in turn will attract more tourists, providing the local communities with a steadier source of income[1]. Research shows that as people on Redang began shifting towards a tourism-based livelihood, they also started appreciating the value of turtle conservation[4].
Even with more people coming to appreciate the importance of sea turtle conservation, many of the most important people in the turtle egg trade are still severely lacking in conservation awareness.
It is impossible [for] turtles [to] become extinct. I have been eating and selling turtle eggs since I was 12. – Nor Jannah, local trader[1]
We are of course talking about the vendors who deal in sea turtle eggs, many of whom are painfully ignorant of the issues plaguing sea turtle populations, particularly in how the indiscriminate overharvesting of their eggs can harm them. Mak Kiah even admits that she did not believe that eating turtle eggs will drive the turtles to extinction[5]. Even with the ban in effect, this lack of awareness will drive people to take more than they need. And the only way to combat this is to simply educate the local communities on the importance of conservation, preferably through campaigns or community outreach programs.
Ending the sea turtle egg trade is more than just about protecting the turtles themselves, it is also about protecting the local traditions and culture. Although the ban prohibits the selling of turtle eggs, it does not prohibit their consumption, which is a good thing according to marine conservationist Dr Jarina Mohd Jani.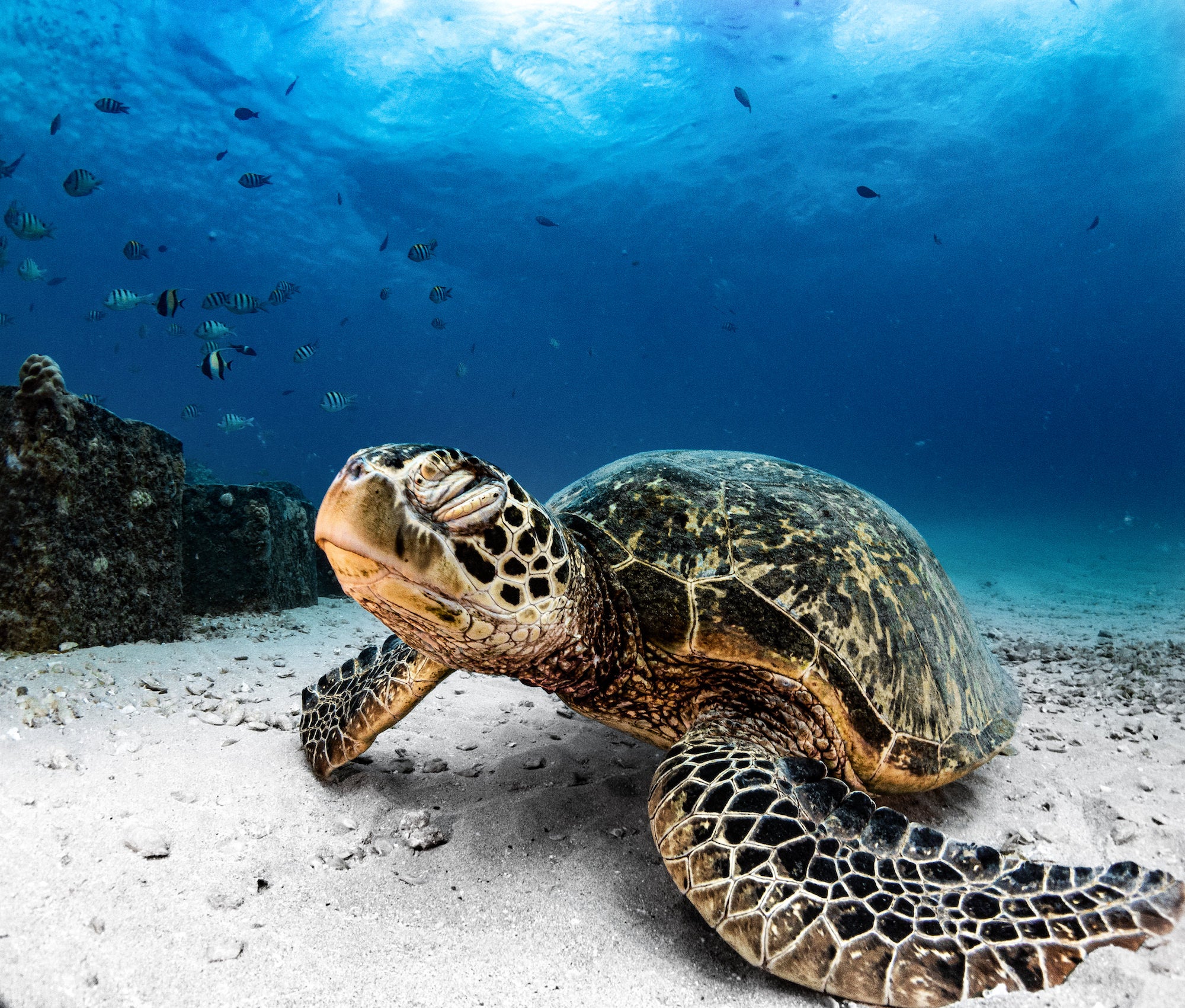 The senior lecturer at Universiti Malaya Terengganu emphasised the importance of recognising the cultural aspects of natural resource use. In the case of sea turtle eggs, Dr Jarina's research notes that while trading turtle eggs have been practised and regulated for more than 50 years, eating turtle eggs has been around for much longer, to the point that it has become a part of the local culture ingrained in family heritage and land ownership[4].
Dr Jarina further stresses that the problem is not the community consumption of turtle eggs but rather the commercial harvesting of them. She notes that the ban will shut down the market and supply chain for turtle eggs, leading to a lowering demand[4].
So imagine if you (a trader) get interrogated every day of your life [about selling eggs] just because they suspect you; eventually, traders will give up [selling]. – Dr Jarina Mohd Jani[4]
Finally, we must also consider the role Islam plays in turtle conservation, especially given that Terengganu has a Muslim-majority population. Ustaz Haji Riswadi bin Azmi, Director of the Sultan Mahmud Islamic Centre in Universiti Malaysia Terengganu certainly does[4].
Riswafi believes that preachers have a role to play in spreading conservation awareness through Islam. And he notes that while the consumption of turtles and their eggs is not haram, "if it affects the ecosystem and the animal, then it will be haram to consume."[4]
That is the main concept in conservation (for Islam), where we see animals as our equals. If humans need to eat, animals need to eat; if humans need welfare, animals need welfare; if humans need rights, animals too. – Ustaz Haji Riswadi bin Azmi[4]
Changemakers Protecting Our Turtles
The fight to protect turtles in Malaysia is a perpetual one. Aziz's story serves as a reminder that humans can be empowered to safeguard the future of these marine animals. Here are some changemakers working on the shores of Tioman and Terengganu's beaches. Get in touch with them if you are interested in volunteering and find out more.
>> Juara Turtle Project: a volunteer-based conservation and research centre on Tioman Island, Malaysia. The main activities are research and survey data collection, education, support of environmentally considerate development and tourism, and hands-on protection of sea turtles and their nests.
>> Lang Tengah Turtle Watch: runs projects on Lang Tengah island and Tanjong Jara Resort, patrolling the beaches to protect turtle nests from poachers and predators, as well as conducting community outreach programs.
>> Perhentian Turtle Project: a project dedicated to the conservation of sea turtles around the coast of the Perhentian Islands, Malaysia by monitoring the populations via photographic identification (photo ID).
Explore our sources: