Water is a human right and everyone deserves access to clean water and sanitation. Without water, livelihoods and living are affected.
Perhaps you may remember a time when you turn on the tap and no water came out. Maybe you went camping and there was no clean water source. Or perhaps you walked into a faulty toilet with no clean running water.
Everything and everyone is affected when water is cut off.
In recent times, water scarcity is still prevalent even in urban areas. Unprecedented floods have affected our water quality, burst pipes are cutting off clean water sources, droughts are drying up ponds, lakes and even wells.
The severity of water scarcity is reflected in numerous issues in our country. An obvious example is the ongoing water dispute between Kedah and Penang[1]. So, whether you're a T20, M40 or B40 – the lack of water affects us all.
Here are 8 facts relating to water scarcity issues and how it affects Malaysians.
#1: Unclean Water Affects The Health Of Millions
On a global scale, almost 800 million people have limited access to water[2].
Although these numbers might seem impressive, vulnerable groups in Malaysia pay the price for consuming polluted water.
The Statistics Department revealed that 53% of the Orang Asli communities have little to no access to piped water[4]. This has put them at risk and many have developed water-borne diseases, especially among children.
According to the Centers for Disease and Control Prevention (CDC), 60% of deaths from diarrhoeal diseases are due to consuming unsafe water and inadequate sanitation. Sadly, diarrheal diseases claim the lives of children faster than other illnesses such as AIDs, malaria and measles combined[5].
#2: Water Used Is Twice The Rate Of The Increasing Population
Over the last century, many countries have seen tremendous growth in population. This means that people are using more water. This is alarming as many regions are approaching their limit to sustainably deliver water services[6].
In Malaysia, the WHO recommends a water use of 165 litres per day, per person. However, Malaysians have exceeded this number and currently use an average of 201 litres of water a day[7].
Additionally, water stress is currently happening putting over 2 billion people at risk[6].
#3: Water Is A Rights Issue
How can something so simple, like water source, become a rights issue? Don't we all have it? Unfortunately, we don't.
Just like everyone has rights to shelter, freedom and justice, we also have a right to water. Unfortunately, not everyone has this right.
Malaysians in the B40 category and those that are marginalised (eg. Orang Asli and indigenous) are the victims. For farmers and fishermen, water is essential for their business and livelihood[8]. When water is disrupted, it messes with their livelihood and the families suffer.
#4: The Poor Pay More For Water
Malaysia's poor and vulnerable groups lack direct access to water. Their water resources are rivers and ponds. For those who want clean water, forking out money for water is their best option. Money which they struggle to earn. They end up buying water from trucks and kiosks, spending double of what rich communities have to[9].
The Orang Asli community and Global Peace Foundation collaborated and produced a water pump, enabling them to receive filtered water. Though remarkable, there are many more out there still risking their lives by drinking unsafe water.
#5: Different Circumstances During Water Scarcity
When we face water disruptions, we have to think on our feet. For those who can afford it, eating out, spending a day at a friend's place is among their options. For T20s, they stay at hotels and their lifestyles remain undisrupted, apart from an unplanned staycation[11].
Malaysians without this luxury are forced to bear the consequences of water scarcity. These consequences go hand in hand as climate change will affect the complicated relationship between world development and water. Where does this leave those less fortunate?
#6: Landslides/Mudslides Affect Water Quality
Climate change is more present today compared to a century ago. There are endless reasons for it. Climate change results in more natural disasters such as floods, landslides, tsunamis and earthquakes.
All these have a negative impact on the environment.
Landslides, in particular, affect water quality. Mudslides pollute the river, which acts as a natural source for daily life and drinking for many. Rivers are also the main water source for many households. The occurrence of this disaster restricts the possibility of clean drinking water[11].
#7: Sanitation and Hygiene at Stake
In 2017, the United Nations recorded over 2 billion without basic sanitation and access to toilets. Water is crucial for hygiene and sanitation, affecting billions of people worldwide. This is especially true for women and young girls with menstrual cycles. Without water, they suffer and expose themselves to health risks almost every day[8].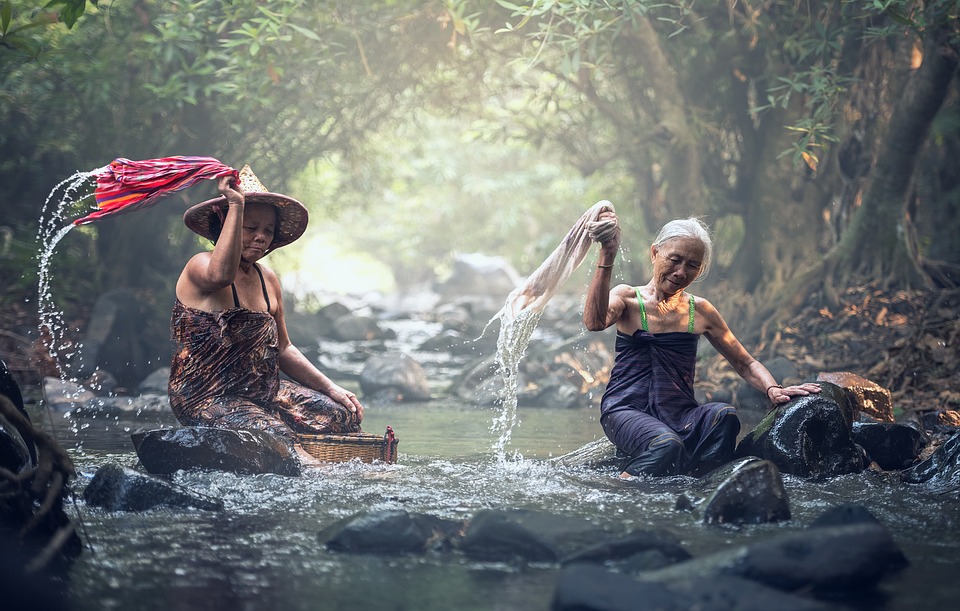 For the Orang Asli communities and other vulnerable Malaysians, skin diseases are present most among them. During this time of Covid-19, sanitation and hygiene is even more important than before.
#8: The Homeless Are Left To Fend For Themselves
The homeless community do not have a fixed water source. They often get clean water from public spaces. Little things like taking a shower or drinking a cup of water to quench one's thirst is a luxury for the homeless.
With these circumstances, public restrooms and street taps might be their only source of water. As these water sources are not assured, nor their quality guaranteed. The homeless society is in desperate need of a fixed water source that doesn't risk their health[12].
The billions suffering from water scarcity remind us how important water is. These facts are an eye-opener and should encourage us to never take water for granted the next time we turn on the tap and clean water spews out.
Explore Our Sources